STAT-BLUE™ - Bluing Tablets and Powder
Stat-Blue™ - Bluing Products
At DATIA, the collectors spoke and we listened… Introducing our newest product, MOBILE MINI STAT-BLUE™ POWDER designed to meet the needs of the busy mobile drug test collector!!!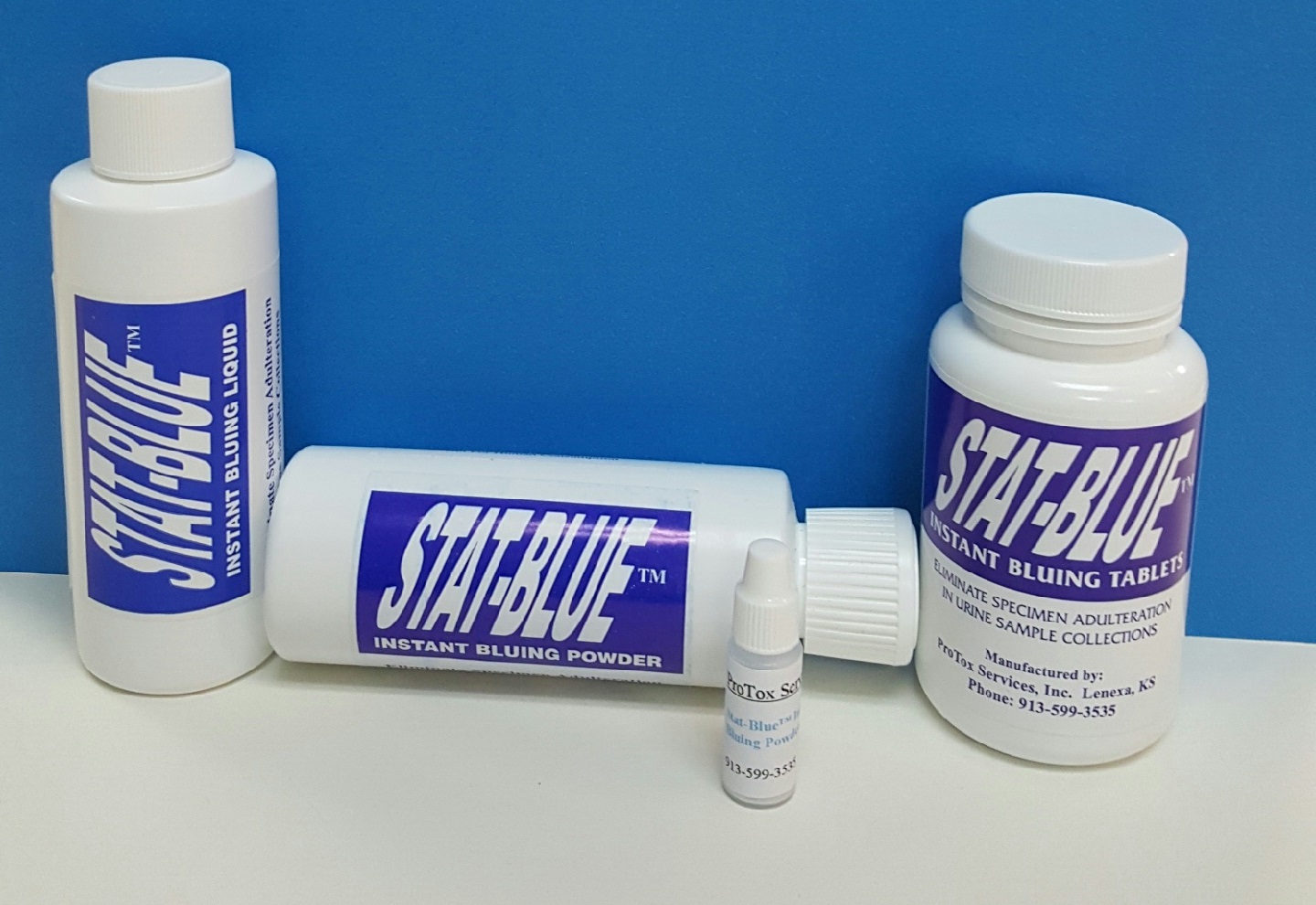 Use these bluing agents in drug test collections to meet the following regulation:
Federal DOT Regulation 49 CFR Part 40.41
"Ensure that the water in the toilet is blue" "Tape or otherwise secure shut any movable toilet tank top, or put bluing in the tank."
Plumbers also use these bluing agents for testing toilets blue the water in the tank with the tablet or powder, if the water in the bowl turns blue this indicates a leaking ball or flapper valve.
Stat-Blue™ Instant Bluing Powder
Instant bluing powder dissolves on contact with water, simply point and shoot.
Get approximately 200 collections per bottle depending on use.
---
Stat-Blue™ Instant Bluing Tablets
Quick dissolving tablets turn the tank or bowl a deep blue in just seconds - Arguably the fastest dissolving bluing tablet on the market!
---
Stat-Blue™ Instant Bluing Powder
---
Stat-Blue™ Mobile Mini Bluing Powder
STAT-BLUE Mobile Mini SDS Sheet
*Shipping charges will apply*
Don't want to order online? Just grab an order form and set up an account.
Want to start retailing Stat-Blue™ Tablets or Powder through your catalog or website? Give us a call at (913) 599-3535 to discuss price discounts on bulk orders.
Stat-Blue™ is a registered trademark of Professional Toxicology Services, Inc. (Reg. No. 3,783,106).